Watermelon Vodka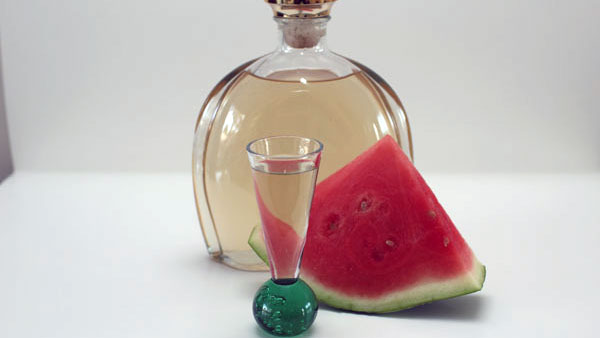 Watermelon vodka tastes wonderful and does not need any sugar.
Materials
Watermelon
1000 g
Alcohol 75% (150 proof)
1000 ml
Ingredients per 1000 ml (1 liter) of alcohol
Fresh ginger
2 slices (optional)
Instructions
Peel off the skin and cut watermelon into 1 inch cubes. Add ginger.
Pour alcohol over watermelon and macerate for 3 weeks. Shake the jar twice a week.
Strain, filter and bottle.
Notes
This is a wonderfully tasting and very clear dry vodka.
Watermelon releases plenty of juice so mixing watermelon with equal amount of 75% alcohol will produce vodka at about 37% (75-proof) alcohol strength.