Candy Skittles Vodka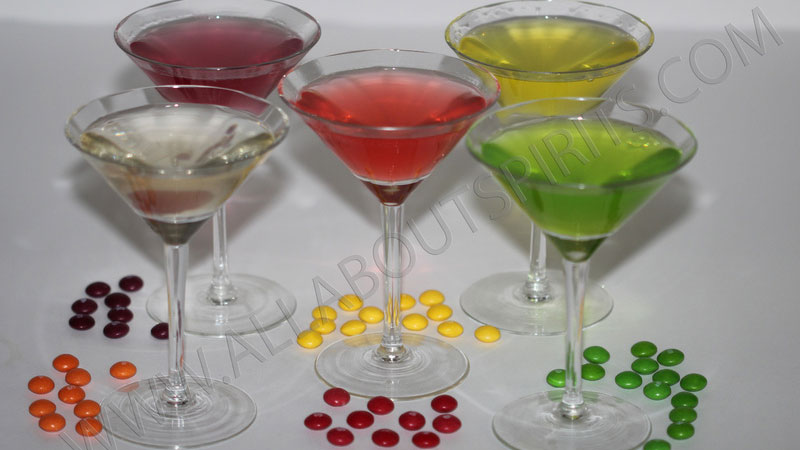 Clear hard candies produce very clear vodkas. Pick up your favored candy and make vodka out of it.
Materials
Alcohol 40° (vodka)
500 ml
Ingredients per 1000 ml (1 liter) of alcohol
Clear hard candy
50 g
Instructions
Select the type of candy that you like. Red candy will produce red vodka and green colored one will produce green colored vodka.
Place vodka and candy in a glass jar, cover and shake. Periodically shake the jar until all candy dissolves in vodka what takes about one day.
Filter through a funnel lined up with paper towel or coffee filter.
Bottle.
Notes
Increasing the amount of candy will result in sweeter vodka.
You can improve the flavor by using extracts or essential oils of your choice.