Almond Vodka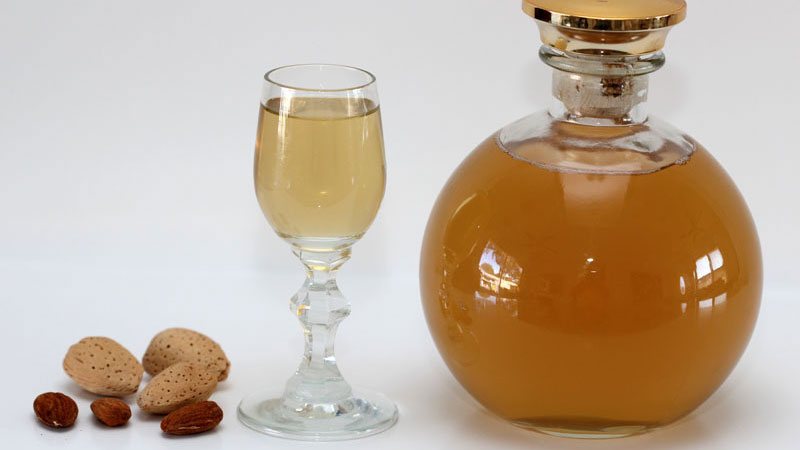 Almond vodka has a wonderful almond flavor. It can be made into Amaretto type almond liqueur by adding more brown sugar (or brown sugar syrup).
Materials
Almonds
275 g
Sugar
200 g
Ingredients per 1000 ml (1 liter) of alcohol
Vanilla extract
10 ml
Almond extract
5 ml (optional)
Instructions
Almond infusion. Break 275 g of almonds into smaller pieces and cover with 800 ml of 50% alcohol.
Macerate for 3 weeks. Shake the jar every few days.
Strain and filter.
Add sugar syrup and extracts.
Bottle and age for one day.
Notes
To make vodka/liqueur darker use brown sugar and add some caramel.
Mixing equal parts of 150 proof Everclear with 80 proof vodka results in 58% alcohol.