Raspberry Liqueur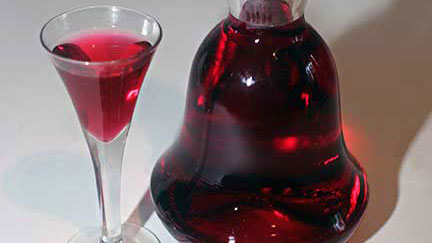 Raspberry liqueur is very sweet and like honey benefits from citric acid. Lemon juice of course could be used, but it introduces a degree of cloudiness.
Materials
Raspberry infusion
350 ml
Sugar syrup 73%
300 ml
Alcohol 75°
250 ml
Ingredients per 1000 ml (1 liter) of alcohol
Lemon skins infusion*
20 ml
Citric acid
0.5 g
Water
to bring liqueur to 1 liter mark (~100 ml)
Instructions
Create Raspberry Infusion:
raspberry 500 g
alcohol 70° 750 ml
Macerate for 3 weeks. Strain and bottle.
Add citric acid to raspberry infusion and mix with sugar syrup.
Mix lemon skin infusion with 75° alcohol.
Keep on stirring infusion and start slowly adding alcohol.
Bottle and age for one month.
Notes
*10 g lemon skins, 50 ml 75° alcohol, macerate for 3 days. Strain and bottle.
You can use commercially produced extracts and essential oils.