Strawberry Infusion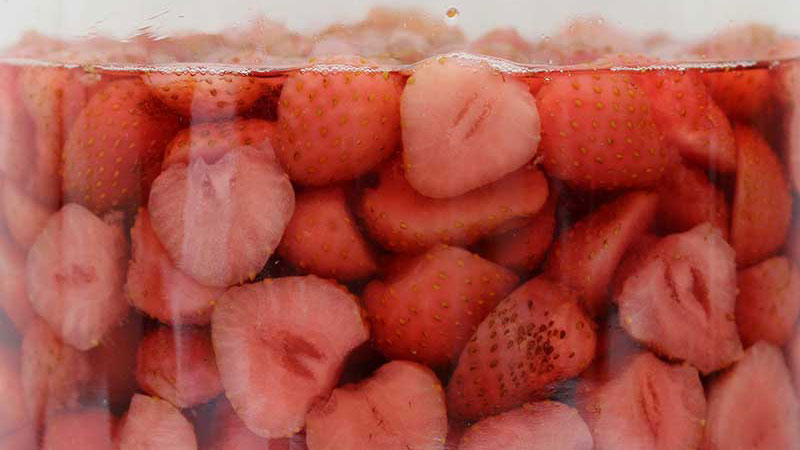 Strawberries produce a good infusion, however the finished infusion will benefit by adding a small amount (20%) of raspberry or sour cherry infusion.
Materials
Strawberries
400 g
Alcohol 70°
500 ml
Ingredients per 1000 ml (1 liter) of alcohol
Sugar
100 g
Lemon juice
1 lemon
Instructions
Place strawberries in a jar and cover with sugar. Rest for 2 hours.
Add lemon juice and alcohol.
Macerate for 3 weeks. Shake gently the jar twice a week.
Strain and filter.
Bottle and age for 2 months.