Cranberry Infusion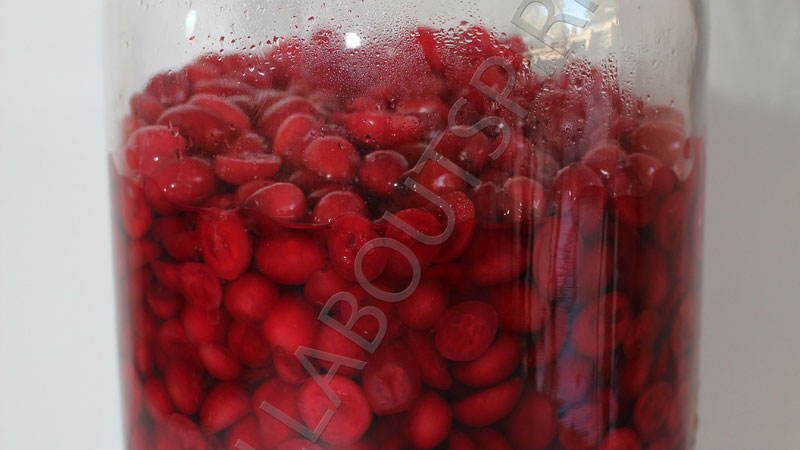 Cranberries produce a wonderful, bright red infusion.
Materials
Cranberries
500 g
Alcohol 50°
1000 ml
Sugar
250 g
Ingredients per 1000 ml (1 liter) of alcohol
Whole cloves
4
Fresh ginger
2 slices
Instructions
Place halved cranberries in a jar, add spices, sugar and alcohol.
Macerate for 3 weeks. Shake gently the jar twice a week.
Strain and filter.
Bottle and age for 2 months.